PROFESSIONAL DEVELOPMENT AT LGS
Department of Professional Development
Mrs. Rubina Zahir,
Head of Professional Development
In March 2015 the Director Lahore Grammar school Mrs Nighat Ali  set up the Department for Professional Development to provide organized and  structured training opportunities for teachers. Mrs. Rubina Zahir, Principal Model Town Lahore Branches was appointed Head of Professional Development. All training is planned, coordinated and routed through this Department.
Lahore Grammar School has become a hall mark of academic excellence due to its commitment and dedication to quality education. There is therefore, a great deal of emphasis on Continuous Professional Development (CPD). LGS strongly believes in equipping its core resource i.e." the teacher",  with the latest cutting edge technology and pedagogical methodologies to help establish a high quality of professionalism at par with  international standards.
The training high light of  year 2015 is the Cambridge Professional Development Qualifications. These certifications are  accredited by University of Cambridge UK and vetted by The Institute of Education (IOE) University of London. The programmes offered are detailed below: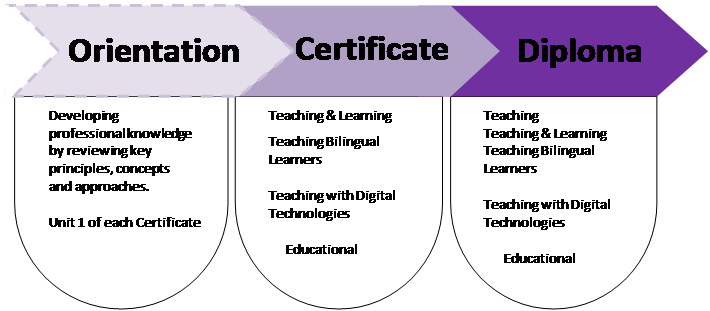 In the 1st phase 3 Programme Leaders were certified to conduct the Cambridge Certificate in Educational Development
| | | |
| --- | --- | --- |
| Rubina Zahir | Ayesha Aamir Ayesha Manzoor | Ayesha Manzoor |
TRAINING AT LGS

At Lahore Grammar School; Teacher Training is a sustained annual activity. Each  year the O and A level teachers undergo training by Cambridge University to keep themselves abreast with new developments in pedagogy keeping in view changes in the existing syllabi. Pre junior, junior and middle school teachers  regularly attend relevant training workshops organized by the British Council, Pakistan, Universities of  Cambridge and Oxford, the Ali Institute, Lahore and the Lahore Children Centre.

An over view of  training that took place recently along with some upcoming courses is detailed below:

Date / Duration

Class / Level

Title

Organized By

Participants

1

19th Aug 2015

i)Effective Teaching and Learning
ii) Leadership and Management Styles.

British Council
Pakistan

10

2

6th – 11th June
2015

Junior

CPELT – 'Steady'

U of Cambridge

30

3

8th -10th June
2015

Pre-Junior

'Tell it Again'

U of Cambridge

6

4

18th -20th Aug. 2015

Junior

Content and Language Integrated Learning (CLIL)

OTA
U of Oxford

10

5

1st – 2nd Sep.
2015

O Level

Face to Face

British Council
Pakistan

18

6

5th Sep. 2015

Junior

Face to Face
Classroom Management & Lesson Planning

ICD

12

7

6th Nov.  2015

Junior

'Karismath'

Shaad Moarif
LCC

19

8

31st Oct.  2015

Pre Junior

Childhood Communication Impairment Course (CCI) Course 

Katie Pennycuick
LCC

2

9

7th Nov. 2015

Emerging Trends in Early Childhood Education

Ali Institute
Lahore

15


'Story Time' conducted by British Council


CIPELT: 'Steady' by British Council

Content and Language Integrated Learning (CLIL) conducted byOxford University


Training Sessions