October 2015
Activities at 1-a-1 O Levels
Art Fest              Aitchison College, Lahore
A group of 29 students participated in the  Annual Art Fest which includes various categories of Arts and Crafts  held at Aitchison College, Lahore.
Bushra Younas    Grade 10 brought home the 1st Prize in Poster Making.
Artograpghy      LGS Johar Town, Lahore (Boys Branch)
Art Camps in various areas of interest were held at the school.
Maha Sajid  Grade 11 won 1st Prize in Thematic Art
Bushra Younas  Grade 10 won 1st Prize in Poster Making.
Swimming Gala

   

LGS 1-A-1
Grades 7 to 11 enjoyed the last Swimming Day. A colorful Gala was organized  with cheerleaders urging their teams on and races.
Hafza Chohan Grade 10 was declared the Best Swimmer 2015.
Spelling Bee       Ali Institute, Lahore  
Hira Fatima  Grade 8 was declared the Regional Champion in the 12 – 14 age group. She will now be competing at the National Level.
Sports Fest           LGS Paragon, Lahore

 
A well organized sports event, students won:
Golden Trophy in Dodge the Ball
Silver Trophy in Throw Ball
along with several Gold and Silver Medals in different categories.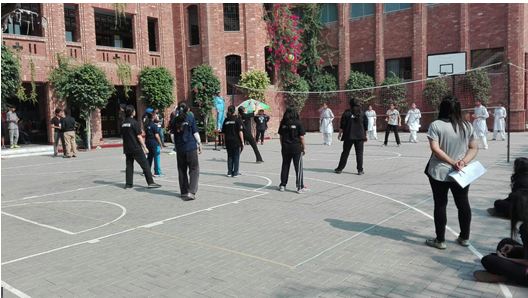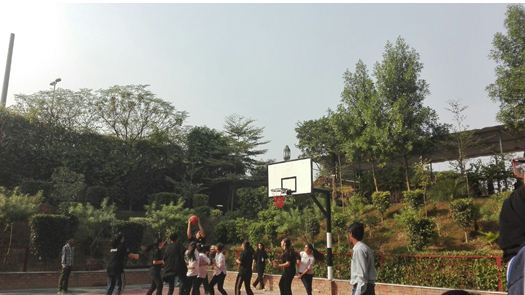 FIELD TRIPS
Field Trip for Grade 7 to 10 to Green Fields
 The students enjoyed horse riding, boating and tug of war.
Islamabad Trip for Grade 11
Grade 11 went on  their last field trip to Islamabad. Students spent 2 nights together with daily excursions to Murree and Bhurban. In many ways, it is the highlight of the student experience at  O Levels.
INTERNATIONAL EVENTS
Exchange for Change – Routes to Routes 
This is an interactive exchange programme that works at improving relations between school students of Pakistan and India. An Indian delegation organized a  workshop  for Grades 5 to 8.
 1st International Children Conference on Peace, Harmony and Environment

issues in SAARC Countries – India
The Society for Promotion of Peace, Chandigarh invited a group of our students   to perform a play on Baba Farid which was produced and directed by Ms. Huma Safdar. Students travelled to Chandigarh for the performance which was lauded by all.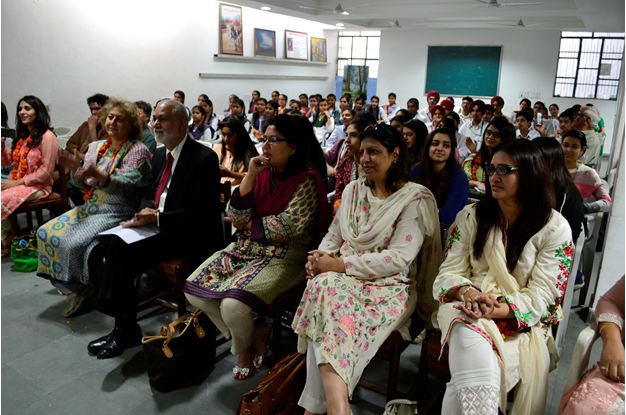 LGS O Level teachers and students at the International Children Festival organized by the Society for Peace  in Chandigarh, India 2015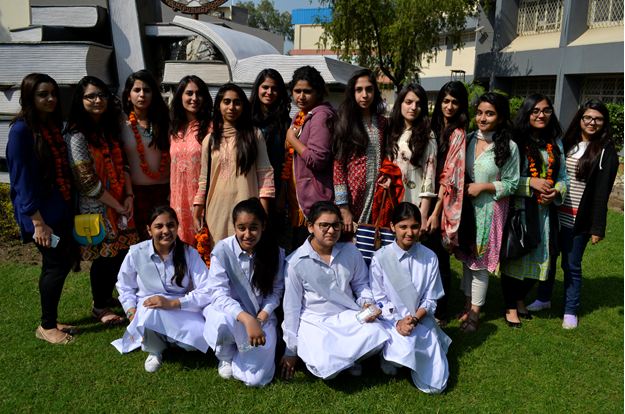 LGS O Level participants at the Peace Conference 2015 in Chandigarh , India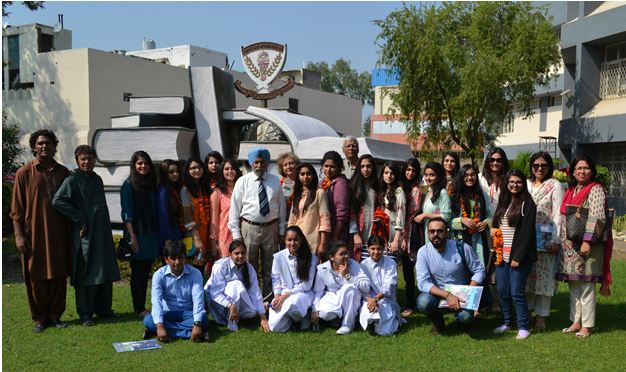 LGS O Level Students with their host Mr. Chanchal Manohar Singh in Chandigarh for the International Children Festival 2015
TRAINING
Mathematics Workshop for Junior Math Teachers
In an effort to constantly upgrade teaching skills, teachers at 1-A-1 O levels  attend Workshops for their Professional Development. The Maths Work